Rico Tipton comes to Tacoma Baptist Schools with 34 years of coaching experience at the high school and the collegiate level. Coach Tipton began his career in 1985 at California's Rancho Cordova High School, starting with a bang. Coach Tipton was part of a staff and team that compiled a 14-0 record and won the league, section and state titles.
Coaching at the college level was the next step for Coach Tipton – at California State University Sacramento. Coach Tipton was a part of a staff and team that won the Western Football Conference Championship. One of the most memorable experiences at this time was coaching several players who went on to play in the NFL and are now coaching for Division 1 and NFL teams.

Coach Tipton took a short break from coaching and turned his focus on playing professional football for the Seattle Seahawks in 1987-1988! What an incredible and impressive experience this was for Rico!

Coach Tipton's coaching career resumed in 1988. Coach Tipton coached at five high schools (Juanita, Eastside Catholic, Lincoln Tacoma, Chief Leschi and Rogers of Puyallup). During this time, Coach Tipton helped develop many top talents in the State of Washington, advancing student athletes to University of Washington, Washington State, Boise State and the University of Idaho. Coach Tipton helped turn around a struggling program at Eastside Catholic and built a strong program quickly at Chief Leschi, giving Coach Tipton a strong reputation for winning in locations where it was considered difficult to win.

Coach Tipton and his family moved to Arizona in 2005 where his skill set continued from 2006 to present. Coach Tipton's career in Arizona was highlighted by building a program from the ground up at Shadow Ridge. Despite being the smallest and a completely new school in the district, Coach Tipton led the program to the state quarterfinals in the second year.

We are thankful to announce that Coach Tipton will not only be our new football coach, but he will also be a teacher on campus this upcoming year mentoring and encouraging our kids!

WELCOME COACH TIPTON!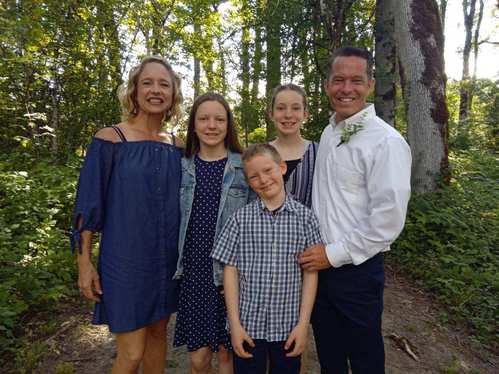 Myra Norman is currently a teacher at Tacoma Baptist and coached the middle school girls' volleyball team this past year. Myra has a strong background in volleyball and a plethora of knowledge!
Now that Coach Norman is back at Tacoma Baptist, she has completed a full circle! Myra Norman started her first season coaching as an assistant volleyball coach at Tacoma Baptist in 2000. She already had a passion for the game of volleyball, but this opportunity not only grew her knowledge of teaching fundamentals from a great coach, but her love for coaching.
Coach Norman was at Tacoma Baptist for three years and then her family moved north where she continued to coach at South Sound Christian High school. This is also where she started her career as a club coach for Northshore Juniors.

Myra Norman's family then moved to Central America. Going overseas sure didn't stop her from coaching! Myra continued to coach at an International Christian High School. This is also where she expanded her knowledge of how to work better with different age levels as the elementary youth coach. Coach Norman helped created elementary clinics to help develop strong programs for future teams. She coached both age levels internationally for ten years before landing back at Tacoma Baptist in 2019!

Coach Norman has also finished up her second season of club volleyball at Dakine Sports Center. Myra's volleyball knowledge was expanded once again through her club experiences at Dakine Club Volleyball and also her experiences coaching beach volleyball in the summer months.
Overall, Coach Norman brings over 20 years of coaching experience in a variety of age and skill levels to Tacoma Baptist!!

WELCOME COACH NORMAN!
Coach of the Year Awards
2018-2019 - Steve Stone, Varsity Football Head Coach
2018-2019 - Hannah Steidle, Varsity Girls Volleyball Head Coach
2019-2020 All-League Awards:
1st Team: Dylan T., Junior - Defensive Lineman
1st Team: Titus V., Senior - Linebacker
2nd Team: Noah T., Junior - Defensive Back
2019-2020 All-League Awards:
2nd Team: Katie T., Junior

2019-2020 All-League Awards:
1st Team: Jackson D., Junior
1st Team: Matthew K., Sophomore
2nd Team: Addon J., Senior

2019-2020 All-League Awards:
Honorable Mention: Carter B., Freshman
Honorable Mention: Julia H., Junior

Cheerleading (Fall & Winter)
Coach of the Year Awards
2019-2020 - Beth Wing, Girls Varsity Basketball Head Coach (Co-Coach of the Year)
2016-2017 - Beth Wing, Girls Varsity Basketball Head Coach
2019-2020 All-League Awards:
1st Team: Jalen M., Junior
2nd Team: Conlan G., Senior

2019-2020 All-League Awards:
1st Team: Jersey M., Sophomore
2nd Team: Josie S., Senior
2nd Team: Katie T., Junior

ELIGIBILITY & FEE REQUIREMENTS:
Athletic paperwork packet must be turned in (Only needs to be done once per year - see forms below)
Make sure athletic physical is current and has not expired (Must do every 2 years - see form below)
Meet Academic Eligibility Requirements
Pay sport's fee for each season's sport (If your child decides to do two sports in the same season, two sports fees will need to be paid). Sports fees go towards the following costs: transportation, WIAA fees, referees/officials, etc.

Tiered HS Sport's Fees:

Volleyball, Soccer, Cross Country, Track & Field, Baseball $150
Basketball $175
Football $200
ATTN ALL STUDENTS & PARENTS - Please read and understand the following information:
REQUIRED paperwork that must be turned into the Athletic Director prior to the first practice:
Inherent Risk/Informed Consent (please sign the one specific to the sport)
Special thanks to our Athletic Sponsors!