Meet our 2020-21 School Leadership Board
Board Chairman; Board Development Committee Chair
Craig Kessel currently serves as a pastor and the Resource Ministry Director at Northwest Foursquare Church in Federal Way. He holds Bachelors Degrees in Business Administration, Management Information Systems and Biblical Studies. He has been married for 22 years to his lovely wife Anna and they have 5 children, all who are enrolled at Sound Christian Academy. He has served on the school board since 2017.
Ex-Officio Chair; Resource Development Chair
Board Treasurer; Resource Development Treasurer
Ron Nelson is retired. He and his wife, Kay, have lived in University Place for the last 25 years and he has been a member of the Board since 2004. His background is as an Operations Executive and CPA in his professional career. His enjoys traveling, camping, hiking, skiing, and golf. Ron and his wife have two daughters and 5 grandchildren.
Joshua (Josh) Kellcy is an Army civilian attorney with 14 years of experience practicing law. Josh is also a promotable Major in the United States Army Reserve. He holds a doctorate degree in law and a Bachelor's degree in finance. Josh and Becki have been married for 15 years and are active members of 1st Baptist Church of Lakewood. Becki is an elected director for the Clover Park School District. Josh and Becki have five children and their eldest two children are students at SCA.
Neal is a licensed Mortgage Broker and owner of Best Way Lending, Inc. since 2009. He serves people all over Washington State with mortgage financing needs, information, and guidance. He and his wife, Angie, married in March of 2003, live in Gig Harbor, and have a son who is a current SCA student. They enjoy spending time together as a family and serving others. Neal enjoys getting to know and hanging out with people, working-out, returning order around the house and yard, and last but not least, is a loyal dog lover!
Carri Jo Timmer, DO is a Family Medicine Physician and Residency Program Director for Community Health Care. She enjoys caring for whole families from pre-conception to death, including delivering babies while teaching younger doctors to do the same. Her husband, Caleb, graduated from SCA in 2001 and after meeting through his sister, they have been married since 2007. They have 4 children, all of which are enrolled at SCA. Together Caleb and Carri Jo lead medical mission trips to Myanmar and are active members of Puget Sound Foursquare. Carri Jo has been an active volunteer at SCA including Vice President of the Parent Volunteer Network.
Courtney is a Registered Nurse and works for Puget Sound Home Health serving the community members in Pierce county. She is passionate about health, education and empowering others. Courtney is a graduate of South Puget Sound Community College and is currently attending Washington State University to advance her nursing career. Courtney and her husband, Anthony have been married for 15 years and have 3 children. Their oldest daughter is a medic in the US Army National Guard and their two younger children attend SCA. She has been active in supporting young girls in the Tacoma area, as a mentor for the youth organization known as GRIPS as well as leading small group studies with young girls, in the Church youth group. Courtney and her husband are members of Lakeview Church of Christ and enjoy serving their community as a family. Having two athletic teenagers at SCA, Courtney and Anthony can often be found in the SCA stands cheering on their Crusaders.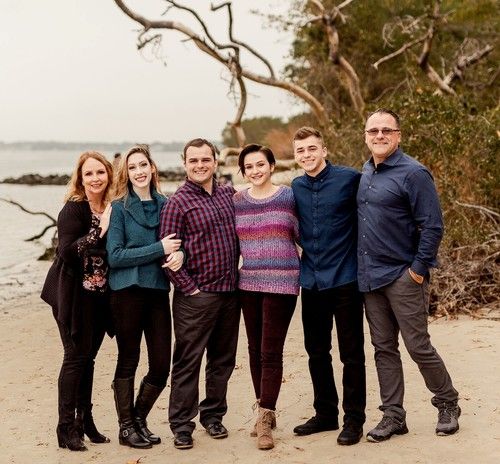 Tracey is a licensed South Sound realtor with Keller Williams and owner of The Sound Bridge Home Group. Prior to this, she served as the Regional Operations Manager for a large private school organization in the Bay Area and before then spent several years in regional operations with Moss Adams, the 11th largest accounting firm in the US. Tracey is a graduate of Loyola College in Baltimore (MEdu) and California Polytechnic State University SLO (B.A.). She and husband Darren make their home in Northeast Tacoma. Together, they have three adult children. Whether it's enjoying a fabulous meal together, cheering one other on in the race of life, or exploring nature in one of their favorite states, the Hall family loves life and they are passionate about serving others. In their home, the table is always set for more!
Brad Van Parys - Former SCA Board Chairman
Debbie Washburn - Former SCA Human Resources and Finance Director
Stephen Novotny - Former SCA Board Member, K-12 Education Executive, Attorney-At -Law
Helen Lucas - Retired Educator from Bethel School District & Pierce College, Assistant for Gateway Medical Alliance
Rich Hamlin - Pastor at Evangelical Reformed Church, Current SCA Boys Head Basketball Coach
Carbon Argo - IT Consultant

Rick Johnsen - Advisory Council Chair, SCA Strategic Partner